Printed Matter's Virtual Art Book Fair (PMVABF) takes place from February 25–28, 2021, with an Opening on Wednesday, February 24.

Since 2005, Printed Matter's Art Book Fairs have hosted international exhibitors featuring a wide variety of works—from zines and artists' books to rare and out of print publications, and contemporary art editions. This new Fair expands upon the rich tradition of our longrunning and beloved NY and LA Art Book Fairs, including over 400 exhibitors from 43 countries, with online programs, performances, games, and more.
Each PMVABF exhibitor will present a dedicated website to feature their projects. On these sites you will encounter artists' books for purchase, book trailers and artist-made videos, panels and talks, music, as well as the chance to interact with exhibitors.
While the past year has been challenging for the field of independent and artists' publishing, we're grateful and excited for the chance to bring this community together to uplift the important work of new and longstanding publishers. Join us for our largest international gathering yet in celebration of artists' books and art related publishing.
About Printed Matter

Founded in 1976 by artists and art workers, Printed Matter is the world's largest non-profit organization dedicated to the dissemination, understanding, and appreciation of artists' books and related publications. With a Chelsea storefront and East Village satellite location, Printed Matter is committed to bringing "artwork in book form" to the broadest public possible, and strengthening the possibilities of the medium. Beyond our distribution services, we offer many programs to artists and the public, including a publishing program, artists' book-focused exhibitions, one of the world's most extensive online catalogs and bibliographic resources for artists' books, in-store and online discussions and performances, as well as Printed Matter's NY and LA (and now Virtual!) Art Book Fair. Visit us online at
printedmatter.org
.


February 25—28, 2021
Free and open to the public.
Want to learn more about PMVABF? ︎

Need to contact us ︎

Our support team is available to help:
fairinfo@printedmatter.org
︎
printedmatter
︎ printedmatter_artbookfairs
︎
fairinfo@printedmatter.org
#PMVABF
#PMVABF2021
Opening
Wednesday, February 24, 4pm EST
The Opening is free with registration.
PMVABF kicks off with an Opening event featuring,
Bob Baker Marionette Theater,
SAMMUS
, and
Melting Point
presenting
Deli Girls
,
Total Freedom
,
Hatechild.
,
Mister Vacation
,
Dani Rev
,
O.D. Mongrel
,
F00d C0rps
,
Nullobite
, visuals by
VVXXII
, protest photography by
Andrew J Hallinan
, and lighting design by
Jeffrey Strausser
, produced at
H0l0
, the premiere of the Fair's theme song by
RE/Search Publications
's
V. Vale
and
Marian Wallace
, performance from
Macy Rodman
, and a LIVE worldwide gathering and drawing activity in honor of
Jason Polan
.
For PMVABF, artist Cory Arcangel, has created
SimplySimplify,
a new work produced as an open edition
digital download
and a
limited edition screen print
.
Click here to learn more and purchase.
We encourage all visitors and friends of Printed Matter to purchase these Opening editions in support of PMVABF, a non-profit production only made possible with your engagement.
Support for Printed Matter, Inc.
Printed Matter thanks its current funders: The Andy Warhol Foundation for the Visual Arts, Carl Andre and Melissa L. Kretschmer Foundation, Cowles Charitable Trust, Frances and Benjamin Benenson Foundation, Furthermore: a program of the J.M. Kaplan Fund, Horace W. Goldsmith Foundation, Jerome Foundation, John W. and Clara C. Higgins Foundation, Lily Auchincloss Foundation, May and Samuel Rudin Family Foundation, Milton and Sally Avery Arts Foundation, The W Trust, National Endowment for the Arts, New York City Department of Cultural Affairs, and New York State Council on the Arts. We are also grateful to our Members, our Gallery Circle, and individuals worldwide for their support. For a complete list of our supporters, please visit
printedmatter.org.

Typeface: "Standard" by
Bryce Wilner
.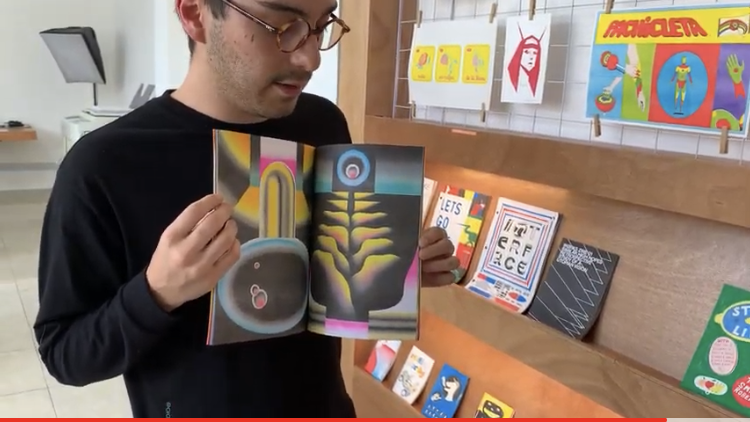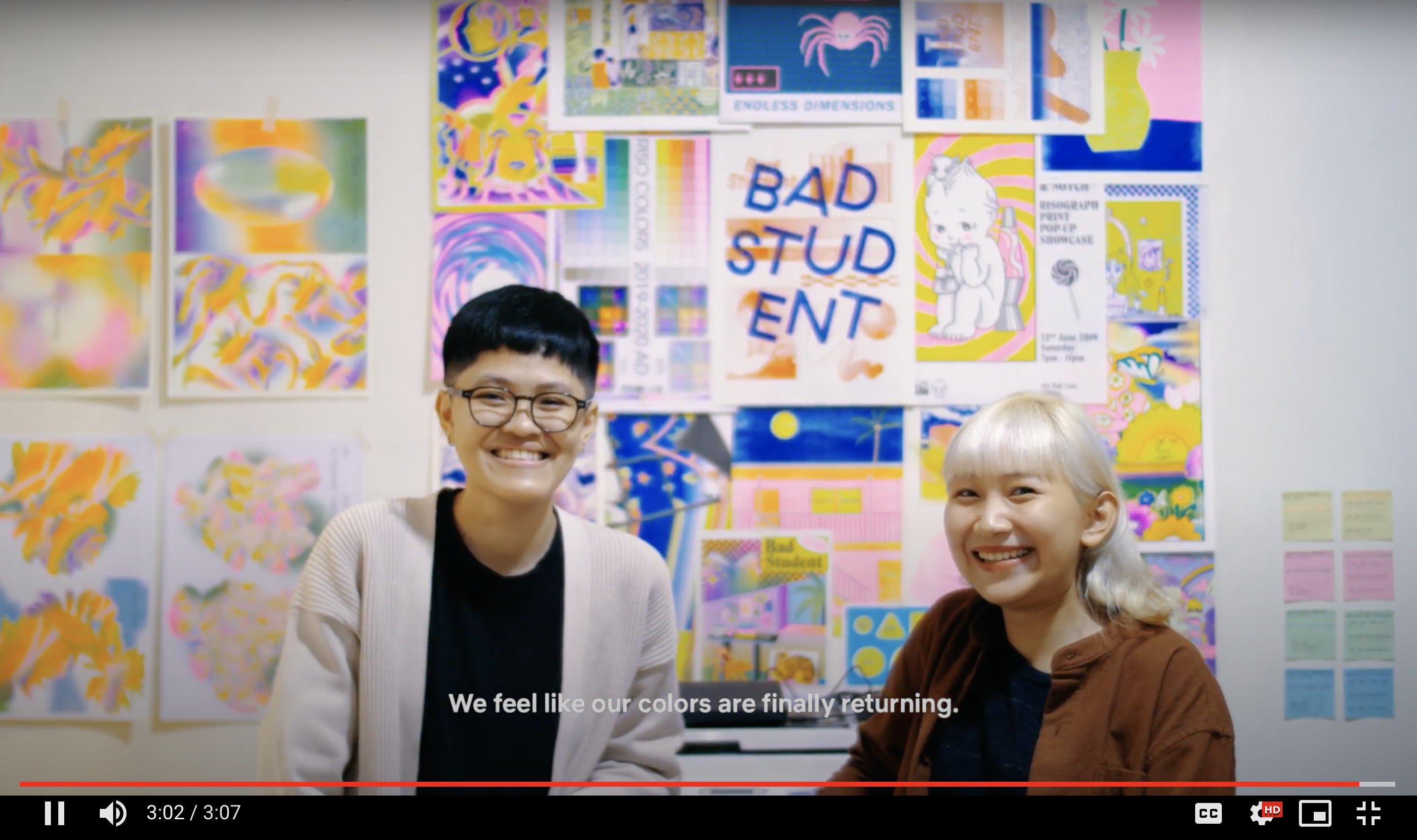 PMVABF Team
Sonel Breslav —
Director of Fairs & Editions
Emmy Catedral —
Fairs & Editions Coordinator
Sanjana Iyer —
Fairs Assistant
Ritu Ghiya —
Virtual Fair Website Designer
Garrick Gott —
Artwork & Print Designer
Lillian Wilkie —
Head of Exhibitor & Visitor Services
Noah Klein —
Music & Performance Production Coordinator
Emma Moore —
Production Assistant
Niamh Henchy —
Fairs Intern
The PMVABF Team extends special thanks to the entire staff of Printed Matter for their valuable support in this production.
Printed Matter's Virtual Art Book Fair is hosted on Cargo.
Special Thanks
Printed Matter would like to extend deep gratitude to the entire dedicated staff of Cargo, including Matthew Sullivan, Folkert Gorter, and Roo Raggio. Thank you to Cory Arcangel, Carroll Dunham, Jeffrey Gibson, Claudia Peña Salinas, and Karl and Lori Wirsum, for their generous contributions to Printed Matter's fundraising editions. Additional thanks to Josie Keefe, ULAE, POP!NK, Kayrock Screenprinting, and Supreme Digital for their support in the production of these editions. Thank you to NADA for their partnership in co-producing the edition by Karl Wirsum. Thank you to our institutional partners MoMA PS1, NY, and MOCA, LA, and David Senior, organizer of The Classroom and Head of the Library and Archives, SFMOMA. Thank you to PMVABF supporters Cargo, die Keure, David Schulman and Shapco Printing, Inc., Hyperallergic, Cultural Council, Two Groups, and our other partners and in-kind sponsors. A very special thanks to AA Bronson, Philip Aarons and Shelley Fox Aarons, and Printed Matter's full Board of Directors for their participation and support.
Sponsors
Printed Matter's Virtual Art Book Fair is generously supported by (list in formation):
Additional partners include (list in formation):